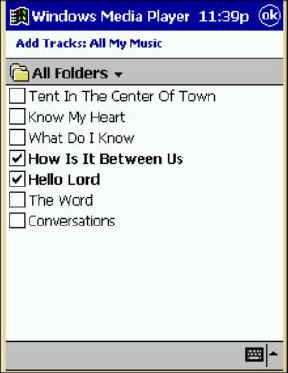 After you have the music files on your Pocket PC, you can create a play list by selecting the music you would like to hear. If you have enough storage to store several complete audio CDs on your Pocket PC, you may want to create several different play lists. To set up a play list, follow these steps:
Click the START button on your Pocket PC and choose Windows Media from the menu.

Tap Play list on the menu bar, and then tap the + at the far side of the toolbar that appears.

Select the songs you want to include and the click OK.